What's in the Works for SendPress 2.0? New UI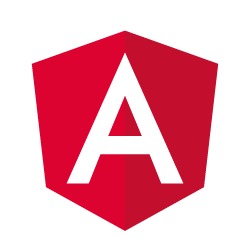 SendPress 2.0 aims to make sending email newsletters from your WordPress site even better and we have some great new features coming out in version 2. We can't share all the juicy details yet, but the first one we wanted to talk about is an all new UI (or User Interface for those of you who aren't fans of techie abbreviations).
SendPress 2.0 will include an all new UI based on Angular. I bet you're super excited now, right?
What's in it for me you're probably wondering, if you're even still reading.
1. Speed!
Aside from an updated UI that looks like it belongs in the year 2018, the best part of using Angular for the new UI is SPEED!!!
Angular is a client side framework, so when you use the new UI all the work happens in your browser without needing to connect to the network or the database unless you're saving or updating something. It feels like every click loads almost instantly. We certainly aren't the first WordPress plugin to use Angular for their UI, but we think it will be a huge improvement for the user experience.
2. Faster Development
The other big advantage of the new UI is that it will make it much easier and faster for us to release new features. That may not make much sense but there's a legitimate reason for that. Angular makes it super easy to build new interfaces within the plugin. Changes to the plugin views for new features that previously took a few hours to build could be cut down to a few minutes. No one wants to spend that much time writing code for how the interface should di
splay, so the new UI will let us devote more of our time to features and enhancements instead of slogging our way through thousands of lines of code to display the new feature.
You'll actually be able to take the new UI for a spin a bit early since we'll be updating our WP Email Delivery Plugin with the new UI in the March/April timeframe before we release any changes for SendPress and SendPress Pro.
Stay tuned for more exciting announcements about some other cool features planned for the next major release of SendPress, the easy to useE-mail Newsletter Plugin for WordPress.